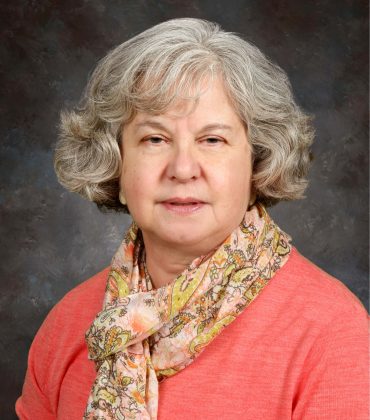 Practice Areas
Business Representation
Estate Planning and Administration
Admitted
Colorado, 1983
U.S. District Court, District of Colorado, 1983
Education
University of Colorado, J.D., 1983 (Order of the Coif)
Carleton College. B.A. in Romance Languages, 1979, summa cum laude
Recognition
Biographical Details
Susan Corle joined the firm in 1983, fresh out of law school. Mentored by several of the firm's valued alumni, Susan's integrity, responsiveness, clear writing, common sense, and direct approach to solving problems helped her develop a solid client base and referral network. Susan represents many of the firm's long-standing clients. Having done a bit of everything over the years, she now focuses her practice on small business representation and estate planning and administration.
Business Law. Representing small businesses does entail working in several areas of the law. Susan helps clients choose and create appropriate entities for their business endeavors, from both a legal and tax perspective. She advises clients and drafts for them internal governing documents such as corporate articles and bylaws, LLC operating agreements, employment agreements for owners and managers, and buy-sell agreements. She also helps businesses with their external relationships, reviewing and drafting leases, loan agreements, contracts with customers and suppliers, and the many other contracts and relationships encountered in the operation of any business. Susan has represented many buyers and sellers in the acquisition or sale of operating businesses and real estate. Susan counts many health care practices and providers among her business clientele.
Estate Planning and Administration. Clients often know what they want to happen if they become incapacitated during lifetime, or what they want to happen to their property at death. But getting there is often not simple, and inaccurate and incomplete information abounds. Susan listens closely to the goals expressed by her estate planning clients; helps them choose among competing and sometimes confusing options; consults with the client's tax and financial advisors; and prepares customized documents (wills, trust agreements, financial and medical powers of attorney, beneficiary designations, and other documents) to craft and implement an individualized plan for each client.

When a family member dies, survivors may look to Susan for help with the technical details of administering the trust or estate and winding up the decedent's affairs. In working with her, they will find efficiency, knowledge, and compassion.
Community Involvement. Susan's community activities include:
Hilltop Community Resources

Board of Directors, 2014-2020

Business Incubator Center:

"Leading Edge" presentations for start-ups and existing businesses, on choosing the right business entity
Board of Directors, 2005-2013 (chair, 2010-2011).

HopeWest Planned Giving Council

Member, 2008-2020
Presentation, Estate Planning for Real People, June 2017, for HopeWest volunteers and employees

Presentation: Anatomy of an Employment Contract, to Mesa County Medical Society (2013) and residents of St. Mary's Hospital Family Practice Residency (2016)
Western Slope Center for Children

Board of Directors, 1999-2004 (president, 2001-2002)

Mesa County Bar Association

Board of Directors, 1999-2004 (president, 2002-2003)

St. Mary's Hospital Development Foundation

Board of Directors, 1994-1999

Leadership Class, Grand Junction Chamber of Commerce (1995-1996)



Personal. Susan is a native Coloradan, born in Denver. She and husband Greg moved to Grand Junction after law school for the quality of life and outdoor opportunities. They have two grown sons, Sam and Nathan, and three grandchildren. Susan and Greg spend their free time enjoying the natural beauty and great outdoors of Western Colorado – hiking, fishing, camping, watching wildlife, and exploring, and now they enjoy introducing the grandchildren to these activities and the wild areas they love. Susan can identify most of the wildflowers found in this region and tries to grow some of them in her garden. She loves spoiling the grandchildren, good books, good wine, and cooking; according to Greg, Susan bakes the best pies this side of the Mississippi (just not often enough).
Attorney Advertising. This website is designed for general information only. The information presented at this site should not be construed to be formal legal advice nor the formation of a lawyer/client relationship.
Copyright © 2022 Williams, Turner & Holmes, P.C. All Rights Reserved.